HOUSE & LAND :

LOT 340

:

STAGE 3B

:

JENNIAN HOMES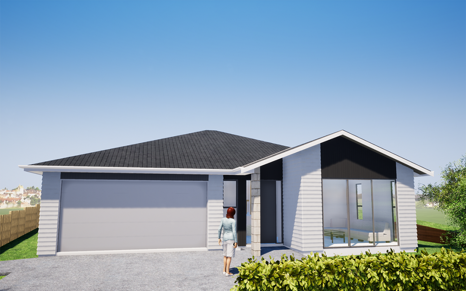 ---
$1,150,000

160m2

3

1

2

2
---
Check out more house & land packages available through our Approved Build Partners here.
No one knows your dreams better than you. At Jennian Homes, we work alongside you to craft your ideal way of living, based on what you want.
A mix of contrasting cladding creates an eye-catching first impression as you enter the home. Modern design, thoughtful crafting and attention to detail, makes this an ideal three-bedroom, two-bathroom home, built to the exacting standards you'd expect from an award-winning home builder.
10 year Master Builders Guarantee and 3 year defects warrantee.
Contact Heather Rodgers on 021 832 071 or heather.rodgers@jennian.co.nz with any questions.
For further information, visit Jennian Homes website here.